Warrensburg, NY – Thanks to a new out-of-state investor, lifts will turn once again beginning this Saturday at New York State's Hickory Ski Center.
Just outside of Warrensburg near Lake George in the southern Adirondack Mountains, old-fashioned poma lifts and a family-style baselodge complete with central fire pit lend a funky, retro feel to a day at Hickory. Its terrain was always kept in its natural state, with little to no grooming and no snowmaking since its inception in 1943, founded by an Austrian transplant with financial help from General Electric based in Schenectady, N.Y. Early North Creek ski trains brought sliders north from the Capital District to Warrensburg.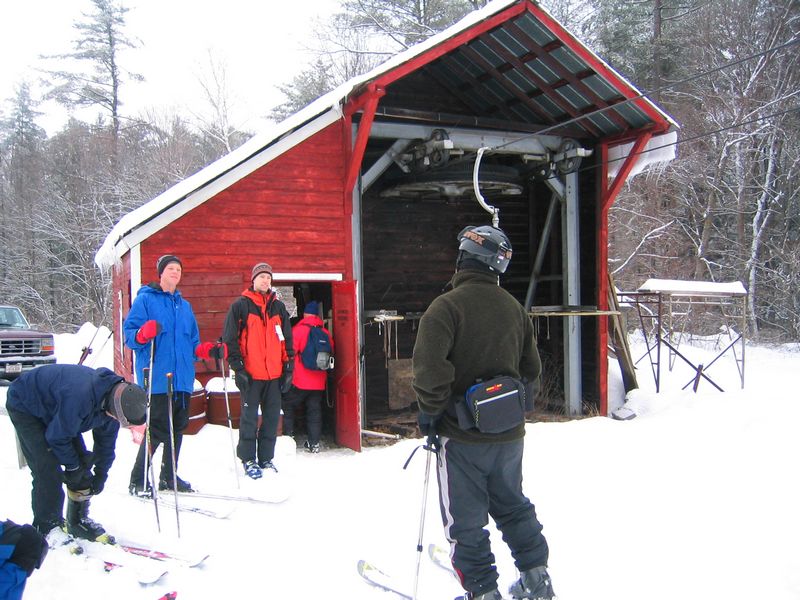 Skiing is a throwback experience at Hickory Ski Center near Warrensburg, N.Y.
(FTO file photo: Marc Guido)
The area was largely run by volunteers right up until its closing in 2005. Now after years of silent ski lifts, Hickory has been resurrected by an infusion of cash from Saratoga Springs, N.Y. native and Houston resident, William Van Pelt. Staffers will reportedly apply more effort to grooming this winter and even have modest snowmaking capability.
Adult day tickets will be priced at $45 this season. Teen tickets will be $35, with $30 lift tickets available for juniors and seniors.
Ski area officials are organizing the third annual Hickory Telemark Party on Feb. 6, 2010. There will be the event's famed "tour de trees," clinics and an après-ski party.