Park City, UT – Park City Mountain Resort on Thursday announced the addition of Japanese halfpipe snowboarder Kazu Kokubo to the Park City All Star team. As part of the partnership, "Kazu" will call Park City Mountain Resort his home mountain and will primarily train in the resort's Eagle Superpipe, as well as with a Monster Energy branded airbag, in order to perfect his halfpipe run for the upcoming contest season.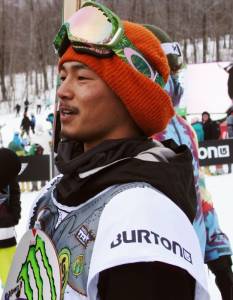 "Kazu spent a lot of time training in Park City last winter and decided it is the ideal training ground to continue to push him, and the sport, to the next level,"  said Jeremy Cooper, terrain park manager at Park City Mountain Resort. "Kazu has amazing style, which is why he is one of my favorite riders to watch whether he is boosting the pipe or dropping big lines in the backcountry. Straight up: Kazu is sick! He is the perfect addition to the Park City All Star team."
Since entering the international snowboard scene in 2003, Kokubo's career exploded in 2010 by taking podium at nearly every event he entered including X Games, European Open and the U.S. Open. His solid riding style has also landed him amazing parts in several videos including six Standard films, two Burton movies and three guest appearances in Seven Samurai's films.
"I've snowboarded all over the world and felt most at home at Park City last winter. I'm excited to be able to spend more time in Park City this winter and am really looking forward to being a part of the Park City All Star team," said Kokubo.
Kokubo joins other members of the Park City All Star team that includes snowboarders Scotty Arnold, Stevie Bell, Aaron Bittner, Torah Bright, Dan Brisse, Erin Comstock, and Sage Kotsenburg and Bode Merril. Park City All Star skiers include Alex Schlopy, Ashley Battersby, Tom Wallisch, Tanner Hall and Joss Christensen.