Aspen, CO – The Aspen Daily News is reporting that Pitkin County District Court Judge Denise Lynch has ruled that a negligence lawsuit against Aspen Skiing Co. can proceed. The source of Aspen's potential liability? A hot dog.
The plaintiff in the lawsuit – a Mr. Ryan Bradley – will get a chance to convince a jury that a hot dog was to blame his injuries. According to the article, Aspen's tradition of having its lift attendants serve hot dogs to skiers on Wednesdays distracted lift attendants who failed to notice that the chair Bradley was about to board still contained a metal apparatus used by ski patrol for transporting toboggans. Bradley claims he was injured as a result and filed suit against the resort.
Ski resorts are shielded from liability by two things: statutes and contracts. Many states, including Colorado, afford broad statutory protections to ski resort operators. These laws (often "Ski Safety Acts") essentially make skiers assume the risk of participating in the sport. Public policy favors allowing individuals to participate in snow sports, but lawmakers recognized that absent statutory protections, resorts' insurance premiums would be unaffordable. Skiing would virtually cease to exist.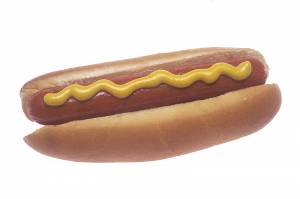 Resorts augment statutory protections with releases and waivers. Generally these are found on the back of lift tickets or contained in a season pass agreement. Between the two sources of protection, it is normally quite difficult to successfully sue a ski resort. In fact, Aspen sought to defend Bradley's claim using this tried and true defense, alleging that his suit was barred by his season pass agreement in which he agreed to "waive, release, indemnify, defend and hold harmless" Aspen from "any and all claims of any sort whatsoever arising out of or related to [the] use of the facilities, ski area and lifts."
However, the same ski safety acts that protects resorts also impose certain duties. All Colorado resorts must operate their aerial tramways and chairlifts in conformance with standards set forth in the Colorado Passenger Tramway Safety Act. Bradley claims that by having its lift attendants serve hot dogs instead of focusing on loading chairs, the resort violated the act. Aspen disagreed. Judge Lynch's ruling paves the way for a jury to decide the question of fact.
The reason it is important to determine whether the resort violated the Passenger Tramway Safety Act is that a violation of the act is one of the narrow instances where a plaintiff can recover against a resort. While lawmakers may have been willing to make skiers assume the risks associated with the sport, they did not want to allow resorts to operate complex and potentially dangerous machinery in a negligent manner without consequence. The specter of lawsuits incentivizes resorts to maintain a proper standard of care. Additionally, resorts cannot get around the requirements of the Passenger Tramway Safety Act by having skiers waive its requirements or release the resort for violations. As Judge Lynch put it, "[p]arties may not privately contract to abrogate statutory requirements."
As the article correctly notes, "an injury-causing violation by the ski area operator of any requirement of this article or any rule or regulation promulgated by the passenger tramway safety board constitutes negligence [per se]" (internal quotations omitted). Consequently, the distinction between negligence and negligence per se becomes critical. Negligence claims against the resort are generally barred by the Ski Safety Act (or contracted away), while negligence per se claims are permitted where the resort has violated the Passenger Tramway Safety Act: a small distinction, with a huge difference.
Negligence requires a plaintiff to prove four elements, in short: duty, breach, causation, and damages. Making out a negligence claim can be difficult. It is a highly fact-specific inquiry. By comparison, negligence per se is a much easier claim to prove and thus is a favorite cause of action amongst plaintiffs' lawyers. Negligence per se generally requires that: the defendant violated a statute; the statute was designed to protect health or safety; the defendant's breach of the statute caused the kind of harm the law aims to prevent; and the claimant is a member of the group of people that the safety law was created to protect.
The reason the case is headed to trial is the question of whether or not Aspen Skiing Co.'s actions violated a statute, the Colorado Passenger Tramway Safety Act, by asking its lift attendants to serve patrons hot dogs.  A quick scan of Colorado case law shows some support for Bradley's claim even under common law negligence principles. In Summit County Development Corp. v. Bagnoli, 166 Colo. 27, 441 P.2d 658 (1968), the court required a higher degree of care in operating a ski tow, because the lift operator was essentially in the position of a common carrier; a skier has little or no control over his own movements while riding a chairlift or gondola and must necessarily depend on the operator for his safe passage. While Bagnoli suggests an outcome favorable to Bradley, it should be noted that the case was decided under a slightly different statutory scheme. The current Ski Safety Act of 1979 was enacted 11 years after the decision.
A heightened standard of care would tip the scales in Bradley's favor by requiring Aspen to prove it was not negligent. Based on the foregoing it appears Bradley might well prevail on a negligence per se claim.
Author David B. Cronheim, Esq. is the Chief Legal Correspondent for First Tracks!! Online, an attorney at Norris, McLaughlin & Marcus, PA in Bridgewater, N.J., and author of the ski law blog – Ski, Esq. Please feel free to contact the author at DBCronheim@nmmlaw.com. The opinions expressed herein are the author's own and do not necessarily reflect the opinions of First Tracks!! Online Media or its principals.