Les Deux Alpes, France – Italian World Cup ski racer Christoph Innerhofer has been training for the upcoming season on the glaciers above Les Deux Alpes, but now says that he needs more time to rest and recover from a back injury sustained in a car crash near Verona, Italy.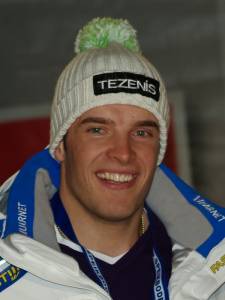 Innerhofer, 27, says that he'll rest his back for at least 10 days in hopes of joining his teammates for on-snow training in Argentina beginning Aug. 24. He added that he hopes to regain full form as the World Championships will be held again this season.
"It's not a great time for me just now but by nature I am an optimist," Innerhofer said on Wednesday. "I need to get back to full fitness because next season we have the World Championships at Schladming (Austria)."
The Italian is a decorated World Cup speed specialist who won three medals at the most recent Alpine World Championships, held in 2011 in Garmisch-Partenkirchen, Germany. He struggled through most of the 2011-12 season, however, following head injuries sustained in a training crash last November.