Stratton Mountain, VT – The Vermont Ski and Museum Hall of Fame in Stowe will add five honorees to its roster when it inducts the class of 2013 at a ceremony to be held in Stratton Mountain on Oct. 26.
Tickets to the gala are now available through the Museum's website, www.vtssm.com. for $50 each, and will include a cash bar, heavy hors d'oeuvres and a silent auction. Inductees this year include Sverre Caldwell, Emo Henrich, Fred Pabst Jr., Ross Powers and CB Vaughan Jr.
Sverre Caldwell, a graduate of The Putney School and Dartmouth College '77, joined the Stratton Mountain School (SMS) in 1980 as the Head Nordic Coach. Only the second Nordic Coach since the school opened in 1972, Caldwell has shaped this program into a nationally recognized leader in preparing athletes for all levels of competition. To date, he has coached at least 28 junior world team members, 17 national team members, 12 Olympians and has had at least one World Junior Team member and one Junior National Champion for 14 straight years. The U.S. Ski and Snowboard Association (USSA) recognized him as Coach of the Year in 2001, 2003, and 2009. The SMS program received the Roger Weston Award honoring the top girls and boys high school programs in 2008, 2009 and 2010. He has coached the U.S. Olympic team (1988), US World Junior Championships (2000, 2002, 2010), and the New England Coach team to U.S. Junior Olympics 14 times.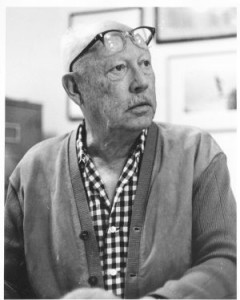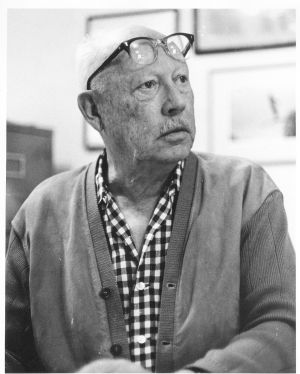 During his youth in Innsbruck, Austria, Emo Henrich (1922-2009) developed skills as a painter, engineer, climber, singer, ski instructor, and racer; he brought these talents with him to Stratton, Vt. In 1961, Henrich came to newly-opened Stratton Mountain to build the ski school where he and his wife Annedore also ran the Birkenhaus Lodge. For 26 years he provided an unforgettable experience to Stratton visitors by hiring world-renowned Austrian ski instructors and by performing Tyrolean folk music with the Stratton Mountain Boys. The Henrichs employed Jake Burton while he was developing his snowboard prototypes, helped in organizing the World Cup Races held at Stratton in 1978 and in founding the Stratton Mountain School. Although Emo and Anne Henrich relocated to Austria in 1986, his spirit and dedication have been annually reemembered by the Stratton Foundation's Emo Henrich Award which recognizes impact on Stratton through professional excellence and exemplary community service.
Frederick August Pabst, Jr., (1899-1977) applied his academic experience at the University of Wisconsin and Harvard Business School to ski area development. He opened his first area in Quebec in 1935 under the corporation Ski Tows, Ltd. At one point in the late 1930s, he operated 25 different lifts in Canada, New England, and the Midwest. Economics forced him to consolidate, and he focused his resources on Vermont's Bromley Mountain, which he opened in 1938 after he had opened Mt. Aeolus in 1936-1937 in nearby Manchester. Bromley was the first with top to bottom snowmaking, slopeside child care, a J-Bar and alpine slide. Pabst was inducted into the U.S. Ski Hall of Fame in 1969 and received the National Ski Writer's Golden Quill Award in 1974.
Ross Powers, considered "snowboarding's first child prodigy", attended his first U.S. Open at the age 9, competed in nationals the next year and was a world champion before his 18th birthday. While a student at Stratton Mountain School, Powers won the halfpipe Gold Medal at the 1996 FIS Snowboarding World Championship. At the 1998 Winter Olympic Games in Nagano, Japan, Powers earned a Bronze medal for his performance in the Halfpipe. Later in 1998 he won two gold medals at the Winter X Games. In 2000 he established himself as the best halfpipe rider on the pro circuit, winning at the Winter Goodwill Games, at the Gravity Games, and the World Championship. At the 2002 Salt Lake City Olympics, Powers won gold in the halfpipe. In 2001, he formed the Ross Powers Foundation with a commitment to offering assistance to promising athletes with financial need, following the belief that one's opportunity to achieve excellence in sport should not be limited by their economic situation. Powers grew up in Londonderry, Vt., learned to snowboard at Bromley, and served as Okemo's Snowboard Ambassador before returning as the Snowboarding Program Director at SMS in 2010.
Charles Bird (CB) Vaughan, Jr., a downhill skier by training, launched CB Sports after designing and producing a pair of warm-up pants, the Super Pants, for ski racers and selling them from his car. Finding success with his 1969 pants design, he added a hat, shell and parka in 1970. By 1975, sales hit the $1 million mark. By the 1990s, CB Sports had 450 employees, six retail stores, and 850 dealers; but Vaughan had sold in the late 1980s. In 2003, the company reorganized under CB Sports Holdings Limited with CB Vaughan taking a role in rebuilding the brand. He grew up in Manchester, Vt., and skiing for Vermont Academy and St. Lawrence University. Vaughan set the World Speed Skiing Record in 1963 going 105.285 mph. A stint on the European pro tour and then at AMF brought him back to Vermont, where he aimed to make durable ski clothing; the clothing became iconic.