Mt. Ruapehu, New Zealand – Horizons Regional Council, the Department of Conservation and Ruapehu District Council have been made aware of a diesel spill from a tank at the base of the Ruapehu Alpine Lifts' (RAL) Turoa ski area in New Zealand's Tongariro National Park.
An unknown quantity of diesel fuel has leached into the Makotuku stream, which is the primary tributary to the Raetihi town water supply.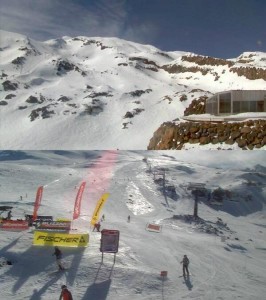 At this point the exact extent of the spill is unknown, and parties are working together with RAL to find out more about the full nature of the event. The Department of Conservation is also working closely with Iwi groups who have an affiliation with southern Ruapehu.
Collectively these agencies presume that the diesel spill at Turoa is linked to the closure of the Raetihi town water supply on Wednesday due to contamination. Ruapehu District Council has responsibility for the water supply, and has begun testing to determine the cause of the contamination.
Experts have been consulted on how to decontaminate the Raetihi reticulated water supply system. Early indications are that a period of more than ten days will be required. Residents of Raetihi are being provided fresh water from tankers situated at the Four Square store at Seddon Street, and are advised to visit www.ruapehudc.govt.nz for more information.
Any impact on native flora and fauna is unknown at this point, and the Department of Conservation has teams on the ground surveying for any impacts on Whio and other wildlife. The full extent of these impacts is not likely to be known for several days when more information about the scale of the spill is available.