Copper Mountain, CO – The U.S. Ski Team Speed Center at Copper Mountain officially opened Friday with the most snow coverage since opening the elite training facility in 2011.
The exclusive alpine center features the only full-length downhill training available anywhere in the world at this time of year, providing U.S. skiers with an Audi FIS Alpine World Cup level training slope as they prepare for the 2014 Olympic season.
Over a foot of snow overnight prevented gate training on Friday, the same day that Copper Mountain opened its ski season to the general public, but the U.S. women's speed team featuring Stacey Cook, Leanne Smith, Laurenne Ross and Alice McKennis  had no problem taking powder laps.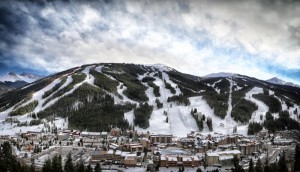 "This is the best coverage we've had at this time of year at Copper for as far back as I can remember," Chip White, head U.S. women's speed coach, said on Friday. "We weren't able to train today, but the plan is to get the fresh snow packed down to a hard training surface in order to run super G on Saturday."
The venue features 87 HKD automatic snowmakers, two miles of World Cup Supply A-net with steel structures, five miles of World Cup Supply B-net and fencing set on 4,500 Reliable Racing netting poles. Not only is facility home to the U.S. Ski Team, but U.S. Ski and Snowboard Association (USSA) club programs have the ability to utilize the venue until it reopens for public skiing in mid-December.
"You couldn't ask for better preparation for the World Cup and Olympic season," said McKennis. "It's pretty unique for us to be able to have such a long run to train on so early in the year. Normally, we're pretty limited to how much we can send it. But this is full two minute downhill."
The 2014 U.S. Alpine Ski Team will be announced this Friday during Nature Valley First Tracks, a free public celebration in Copper Mountain's Center Village.