Aspen, CO – At age 32, snowboarder Gretchen Bleiler announced that this week's Winter X Games being held in her hometown of Aspen will be her last.
"It definitely makes me sad," Bleiler said on Thursday, announcing that she'll leave her 17-year professional snowboarding career behind. "I've grown up through the X Games, and it's like a chapter in my life is ending. But I'm so grateful I've had such a long career filled with amazing friends and memories."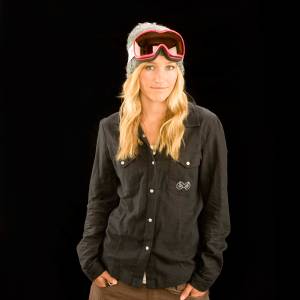 Bleiler has a long list of gold medals on her X Games resume, earned in snowboard halfpipe in 2003, 2005, 2008 and 2010, as well as silver in 2007. She's competed in the Olympics in 2006 and 2010, but failed to make U.S. Snowboarding's cut for Sochi.
She also said that she's never fully recovered from a shattered eye socket from a trampoline accident in 2012. Bleiler indicated that she'll now focus on serving on the board of directors of Protect Our Winters and the Aspen Center for Environmental Studies.
"I've been in snowboarding for a very long time and I'm so fortunate that I've accomplished more than I ever expected to," Bleiler said. "I still love snowboarding and I'm always going to be a competitive person, but there are other things that I'm ready to focus on."