Lake Louise (AB), Canada – The U.S. women's speed team is in frigid Lake Louise for Audi FIS Ski World Cup downhills on Friday and Saturday, plus super G on Sunday. But it was Tuesday's downhill training that had the sports world abuzz, with a strong American showing and Lindsey Vonn's long awaited return to ski racing.
It was an emotional day for the U.S. Ski Team after a disappointing season-opening week here a year ago. The Americans put on a great performance in Tuesday's first training run, with six racers in the top 20—Alice McKennis (Glenwood Springs, Colo.) in fourth, Julia Mancuso (Squaw Valley, Calif.) seventh, Stacey Cook (Mammoth Mountain, Calif.) 10th, Jackie Wiles (Aurora, Ore.) 11th, Laurenne Ross (Bend, Ore.) 15th, and Lindsey Vonn (Vail, Colo.) 18th.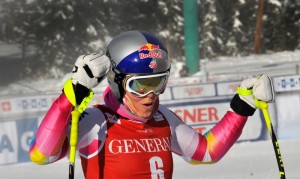 The most talked about topic of the day, however, was Vonn's upcoming season. After her training run, Vonn said she felt confident and much stronger than this time last year. "I don't really feel like the underdog. I feel like I'm just doing my best to have good runs and make progress every day," Vonn remarked. "I feel on par with my top years. The difference is that I've obviously had two surgeries. I'm wearing a brace; things are different. I just have to trust my body at this point."
Vonn indicated that following those two surgeries, she'll be more selective on when and where she trains.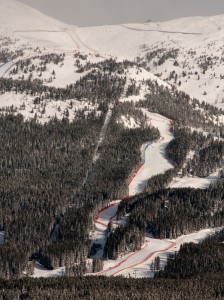 "I'm more aware of what's going on in terms of the snow conditions and in training," she explained. "If the snow isn't good, I won't run the course. I'm not taking excess risk. I'm going to save it all for the races and take it easier when training."
It was a particularly emotional day for McKennis who, like Vonn, is coming off multiple knee surgeries. She was nervous at the start but threw herself into the run to land fourth, tearing up in the finish and knowing that she was back and ready to challenge for another World Cup win. "It's been so much work to get here and it's taken me so long to get to this point where I'm back on the World Cup," said McKennis. "It's definitely a little emotional for me."
Downhill training continues today and Thursday before the Winterstart World Cups begin Friday.