Denver, CO – The Colorado Supreme Court on Monday agreed to hear an appeal of a lower court decision that tossed aside a widow's claim against Winter Park Resort arising out of an in-bounds avalanche death of her husband in 2012.
Christopher Norris, 28, died on Jan. 22, 2012 when an avalanche swept through the trees that he was skiing adjacent to Winter Park's Trestle ski run. The Trestle run was declared open that day by the resort's ski patrol.
Norris' widow, Salyndra Fleury, filed a lawsuit against Winter Park operator Intrawest, alleging that north-facing terrain should have been closed that day as the Colorado Avalanche Information Center (CAIC) warned of avalanche conditions that day on those aspects. Alternatively, Fleury argued that Winter Park should have closed off the trees adjacent to Trestle.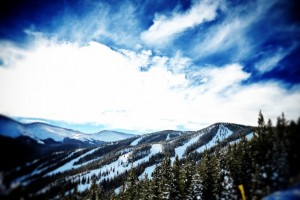 Grand County District Court Judge Mary Hoak dismissed the lawsuit after finding that avalanches are an inherent risk of skiing as defined by the Colorado Ski Safety Act, which requires skiers to assume some liability for their own actions and limits resort liability to $250,000 in damages.  She also found that a ski resort only has to open and close marked runs, not treed areas on the mountain.
Last February, the Colorado Court of Appeals affirmed Hoak's decision. In writing for the majority, Judge Terry Fox found that "an avalanche falls neatly into the examples of dangers in the (Ski Safety) Act," adding that, "We see nothing in the Act to support Ms. Fleury's interpretation that IntraWest was required to close Trestle Trees or post warning signs, notwithstanding the fact that IntraWest may have had the ability to do so. The Act enumerates specific sign requirements and does not require ski area operators to warn skiers of possible avalanches or to close slopes with avalanche danger. Therefore, IntraWest was under no duty to post a warning sign at, or to close, Trestle Trees on January 22, 2012."
Attorney James Heckbert, who represents Fleury, also represents the family of 13-year-old Taft Conlin, who died in an avalanche on the Prima Cornice slope of Vail Mountain on the same day that Norris perished. In Conlin's case, there's some dispute regarding the ski patrol closure of the terrain that avalanched and killed Conlin, as reports indicate that Conlin may have hiked up from an open gate to access a closed area of the run. A court date has not yet been set in the case against Vail Resorts regarding Conlin's death, nor has the Colorado Supreme Court set a date to hear the appeal regarding Norris' death, although the petitioner's brief is due to the court within 42 days of Monday's order.