Princeton, MA – A 12-year-old boy who is said to have been horsing around on a Wachusett Mountain chairlift is recovering from injuries sustained in a fall from the lift on Sunday night.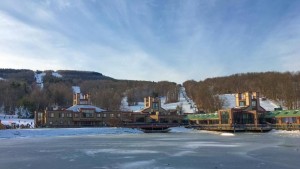 The boy, from Westminster, Mass., was riding the Minuteman chairlift at the Massachusetts ski and snowboard resort when he fell 20 feet from the lift at approximately 9:15 p.m. Sunday. Ski area officials indicate that the safety bar may not have been lowered on the chair that the boy was riding in.
The victim, who holds a season pass at Wachusett, was transported via ambulance to an area hospital, where he was treated for non-life threatening injuries.