Yakima, WA – An avalanche swept across U.S. Highway 12 in Washington State on Wednesday, prompting officials at White Pass to close the ski area for the day.
The slide near the east end of Rimrock Lake, east of the ski area and 37 miles west of Yakima, has closed the road in both directions, although the Washington State Department of Transportation (WSDOT) allowed White Pass employees and approximately 400 skiers to leave the resort shortly before noon today.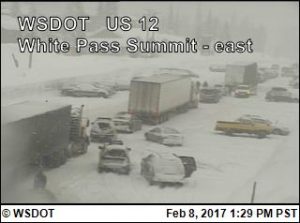 The 4,500-foot pass remains closed as heavy snowfall continues in the area. With slide activity expected to continue, White Pass will remain closed to skiing and riding on Thursday as well.
Ski area officials expect to reopen for normal operations on Friday.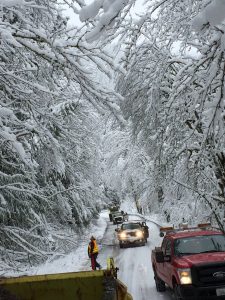 Elsewhere in Washington State, Wednesday's storm was also impacting State Route 542, the Mt. Baker Highway. The road was closed in both directions at milepost 36 near Glacier, cutting off access to Mt. Baker Ski Area since Tuesday. Mt. Baker's lifts remained silent both yesterday and today while three WSDOT excavator crews worked on clearing ice and snow from both the trees lining the roadway, and from the highway itself.
"There are about 100 trees down on a 10-mile stretch of road, and after evaluating the area it was determined that the conditions are still too dangerous for our crews to begin clearing the highway," WSDOT officials indicated on Tuesday afternoon
Resort officials remain hopeful that the Mt. Baker Highway could reopen on Thursday morning, allowing the ski area to reopen as well.