Denver, CO – Intrawest Resorts Holdings, Inc., the owner or operator of six ski resorts across North America as well as other businesses, has reported results for the three and six months ended December 31, 2016.
The company's net loss in the second quarter of fiscal 2017 at Steamboat and Winter Park in Colorado, Stratton Mountain in Vermont, Snowshoe in West Virginia, Tremblant in Quebec and Blue Mountain in Ontario, along with its other holdings, improved to $18.7 million, compared to a net loss of $27.3 million in the second quarter of fiscal 2016. Adjusted EBITDA improved by $14.0 million to $7.1 million compared to a loss of $6.9 million in the prior year period. Total segment revenue increased by $17.4 million, or 16.8%, to $120.6 million compared to the prior year period.
Intrawest also owns heli-ski operator Canadian Mountain Holidays, where sales for winter reservations were up approximately 6.6% as of January 29, 2017 versus the same time last year, and real estate operations.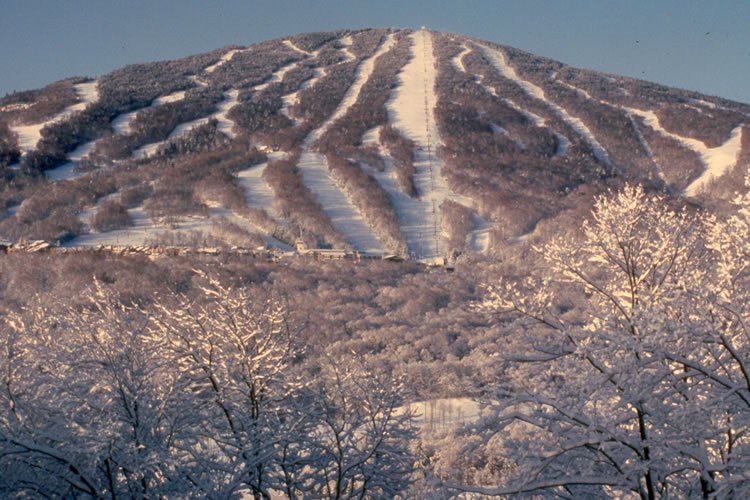 "We are very pleased with our fiscal 2017 second quarter results, which represent not only significant growth over the prior year period, which was impacted by below average conditions in the East, but also a new company record Adjusted EBITDA for the second quarter since fiscal 2011, the first year for which we provided results publicly. Our previous best was in fiscal 2014, and this quarter's Adjusted EBITDA exceeded that period by more than $6.7 million," stated Intrawest CEO Tom Marano. "We are now in peak ski season and remain encouraged by conditions at our resorts, our performance to date, and the continued strength of our season pass and frequency product sales and CMH reservations. Based on these factors, I am confident we are well positioned for the remainder of the ski season."
Mountain revenue for the three months ending Dec. 31, 2016 increased by $19.6 million, or 24.7%, to $99.0 million, primarily due to a 27.1% increase in skier visits driven by the company's eastern resorts that suffered through a snow-starved winter 2015/16, and a 23.0% increase in season pass and frequency product revenue recognized during the period.