Stevens Pass, WA – CNL Lifestyle Properties, Inc., has acquired Stevens Pass ski resort in Washington from New Stevens, LLC for $20.5 million. Stevens Pass Mountain Resort, LLC, an affiliate of Mountain High Resort Associates, LLC, in California, will operate the area under a long-term lease agreement.
Karl Kapuscinski of Mountain High will serve as president and CEO of both Stevens Pass Mountain Resort, LLC and Mountain High Resort Associates, LLC, and is the owner of both entities. Stevens Pass will have its own management team headed by current general manager John Gifford. Mountain High Resort will be managed by vice president of resort operations Ben Smith. There will be no immediate changes to operations as a result of the acquisition; season passes and other commitments made by the resort will be unaffected by the change in ownership.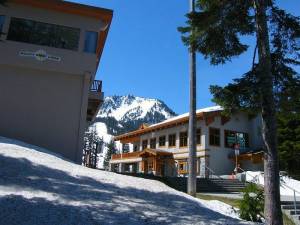 "We are very pleased to add Stevens Pass to our growing and diversified ski and mountain lifestyle portfolio," said Steve Mauldin, president and chief operating officer of CNL Lifestyle Properties, a real estate investment trust (REIT) which has in recent years amassed a significant portfolio of ski resort assets that it in turn leases back to experienced ski area operators. "The property has developed into one of the Northwest's premier ski resorts and it is a great complement to our other assets in this segment."
"We believe prospects for growth of this historic ski resort are bright," said Steve Rice, senior vice president and managing director of CNL Lifestyle Properties. "An innovative and proven operator like Karl Kapuscinski, coupled with the depth and experience of the resort's existing management team, make a compelling combination."
Kapuscinski added, "We are excited to partner again with CNL Lifestyle Properties in this transaction. Our goal is to build upon the resort's reputation, while boosting guest experiences and honoring established traditions and practices. We look forward to working with CNL and growing our partnership in the ski industry."
Stevens has 10 ski lifts with a total uphill capacity of 15,800 skiers per hour. It offers 1,800 feet of vertical drop, 1,125 acres of skiable terrain and 37 primary runs. Stevens Pass also offers night skiing, 17 miles of Nordic ski trails and a base village with three day lodges.
The acquisition of Stevens Pass boosts CNL Lifestyle Properties' ski and mountain lifestyle portfolio to 23 in the U.S. and Canada, including Crested Butte, Sugarloaf, Cypress, and Northstar-at-Tahoe.