Shrewsbury, MA – An 18-year-old Massachusetts boy died Wednesday night after he suffered a reported seizure and fell from a chairlift at Ski Ward in Shrewsbury.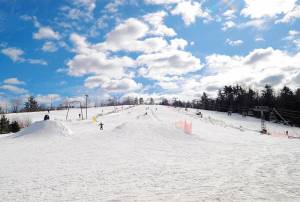 John "Jack" Street of Upton, a high school senior on Nipmuc Regional High School ski team, was at Ski Ward at approximately 6:45 p.m. Wednesday evening practicing for a race scheduled for today when he fell an estimated 30 feet from the chairlift. He was found unconscious and face down beneath the chairlift.
Street was transported to the UMASS Memorial Medical Center in Worcester, where he was pronounced dead. Today's ski meet has been canceled as a result of the accident. An autopsy is planned to determine the cause of death.
"This is a horrible tragedy that impacts all of us at Nipmuc. Jack will be remembered as a bright and talented young man with a great sense of humor and a tremendous personality," school principal John Clements blogged this morning. "His loss will be felt deeply by us not only today, but also in the weeks, months, and years to come."
"It saddens us to have learned that the racer has passed away," Ski Ward officials posted on the ski area's website. "As a family operated ski area, this tragedy is close to our hearts. Please join the Ski Ward family in giving our heartfelt thoughts,  prayers and support to his family and friends during this difficult time."
Street is the second young ski racer to die in a fall from a chairlift in the U.S. this winter. Last month, a 7-year-old California boy died in a fall from a chairlift at Sugar Bowl near Lake Tahoe.