Middlefield, CT – The town of Middlefield's Board of Selectmen last week approved a new $1 million bid to purchase and reopen the town's shuttered Powder Ridge ski area.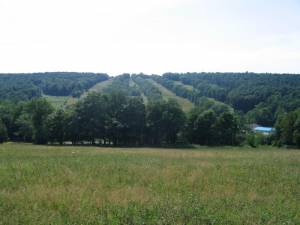 By a vote of two to one, the Selectmen approved a new proposal from the owners of nearby Portland, Conn.'s Brownstone Exploration & Discovery Park to once again fire up the ski lifts at Powder Ridge. Brownstone's managing director, Sean Hayes, says that skiing, snowboarding and snow tubing at Powder Ridge will compliment the summer activities offered at Brownstone.
A public hearing on Brownstone's proposal has been scheduled for 7 p.m. on Tuesday, March 6 at Memorial School in Middlefield.
The town has owned the ski area property since was acquired in a foreclosure proceeding in 2008. Its lifts have not run since 2007. An earlier proposal by Alpine Associates LLC to purchase and operate the ski area dissolved last fall after the Pennsylvania firm backed out of a deal negotiated with the town.