Park City, UT – Two-time Olympian and longtime cross country coach Pete Vordenberg has announced his resignation from the U.S. Ski Team after 10 years of coaching to spend more time with his growing family.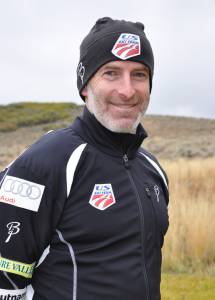 "The foremost reason I am leaving my coaching position is my new family," Vordenberg explained. "To do the job the way I would want to do it would require more travel, time and energy than I can give it. I support the whole cross country staff and all our athletes utterly and that means stepping aside."
Vordenberg began coaching in 2002 and led the U.S. cross country team through some of its most successful years including the first World Championship medal won by a U.S. woman and the first World Cup medal in 25 years. After competing on the U.S. Cross Country Ski Team for six years, Vordenberg transitioned to coaching and has held nearly every coaching position for the team at one time in his career. Most recently he was the men's head World Cup coach.
"The U.S. Cross Country Ski Team is clearly sad to see Pete stepping down. I know this decision has been a very difficult one for him. Pete is passionate about the success of U.S. cross country ski racing," said Chris Grover, the U.S. Ski Team's Head Cross Country Coach. "He has coached for the U.S. Ski Team for the past 10 years, and has held every coaching position possible within the staff. His knowledge, his work ethic and his passion for this team have been a huge part of our step forward as a nation.
"In the end, Pete had to make the right decision for his young family and for the U.S. Ski Team. We will dearly miss having Pete in the program, but we understand his decision and wish him the absolute best in his future endeavors. We know our paths will cross many times in the near future," Grover concluded.