Sunrise, FL – A southeast Florida developer is pitching an indoor snow dome that could for the first time bring skiing and snowboarding to the Sunshine State.
Pelion Sunrise, headed by 71-year-old indoor tennis center proprietor Norman Canter, has proposed the enclosed snow venue featuring runs up to a half mile long adjacent to the Sawgrass Mills Mall, on the edge of the Everglades west of Fort Lauderdale. The group plans to hold an informational session tomorrow night with the Sunrise environmental advisory board to discuss its proposal.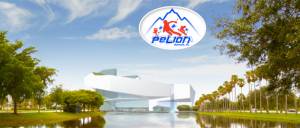 In addition to indoor skiing and snowboarding in a controlled 31-degree environment, the project's plans also call for electric snowmobiling, the largest indoor skate park in the U.S., high performance electric go-carts, laser tag, paintball and a conference-size hotel. It's estimated that the $300 million development could draw 2.5 million visitors annually. Pelion Sunrise is optimistic that the development could open as early as November 2014.
The new proposal is not the first attempt to bring skiing to Florida. Canter was one of the driving forces behind a failed bid to build a similar project at Biscayne Landing in North Miami several years ago, dubbed Solar Mountain. While popular in Europe and the Middle East, indoor snow domes have yet to make an appearance in the U.S., although American Dream Meadowlands remains under construction in New Jersey. Other snow domes were proposed for Las Vegas, Georgia and Connecticut, among other places, before the economic downturn in the latter part of the last decade forced developers to abandon most of them.