Vancouver (BC), Canada – Canada will get to show off its acrobatic prowess at home in two Canadian FIS Freestyle Skiing World Cups this season, reduced from the normal four due to economic realities.
The Canadian Freestyle Ski Association (CFSA) announced today that will host an aerial event in Val St. Come, Quebec, on January 12, 2013 and a mogul event at Winsport's Canada Olympic Park in Alberta on January 26, 2013.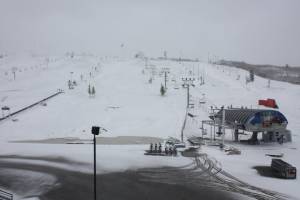 As the FIS Freestyle Nation's Cup winner for the past seven seasons, and the winner of an astonishing 42 World Cup medals in 2012, the Canadian National Freestyle Ski Team is the leader in the sport. The Canadian World Cup stops provide fans from Quebec and Alberta the opportunity to see their hometown and international heroes compete up close and personal.
Canada has typically hosted two, two-event competitions (aerials and moguls), however the current economic climate and the difficulty attracting corporate partners means the CFSA has been forced to downgrade its hosting capacity.
Nevertheless, the CFSA is committed to stage world-class events on both sides of the country in this pre-Olympic season thanks to the support of Sport Canada and the provinces of Quebec and Alberta, who are providing hosting grants to help facilitate the events.
"No doubt we are facing tough fiscal conditions; much of the partnership revenue we enjoyed leading up to the 2010 Olympic Games has disappeared for a variety of reasons beyond our control, however, as an organization, we recognize the importance of providing our athletes the opportunity to compete at home so with the help of our incredible host resorts, governmental funding partners and loyal and hardworking volunteers we are going to pull off two first class events this year," said CFSA CEO Peter Judge.