Ruka, Finland – Ruka ski resort in Finnish Lapland opened the ski season yesterday, once again the first resort in Northern Europe to open as it has been for the past 10 years.
Ruka is Finland's most popular ski resort. Its northern location, only 30 km from the Russian border ensures a nine-month ski season spanning more than 200 days of operation. Ruka's summer skiing slope is normally open until early June, a feat matched in Europe only by Alpine glacier resorts.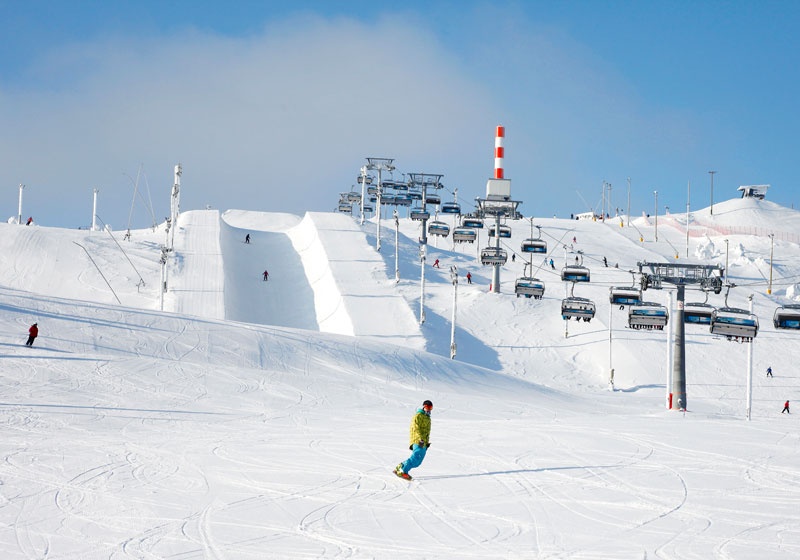 Ruka is well known among the international World Cup Ski Teams as an early season training location. In November and December the national ski teams from over 30 countries will visit Ruka to train and compete in several World Cup events. The FIS World Cup makes an early season stop there annually to hold its Nordic Opening, which takes place this year beginning on Nov. 30. This year the FIS Freestyle Mogul Skiing World Cup also visits Ruka, beginning Dec. 15.
Ruka has undergone several phases of development in recent years to become an international holiday resort. Ruka's pedestrian village offers over 1,500 visitor beds in several hotels, 15 restaurants, 10 shops and underground parking for 320 cars in a compact mountain village right by the ski area and also the wilderness of Lapland. Guided activities in the nearby Oulanka National Park and the surrounding arctic nature are a great way to further experience the Lapland region.
Today, 20% of Ruka's visitors arrive from outside Finland, mainly from the UK, Netherlands, Germany and Russia. The resort's target is to double the share of international visitors to 40% by 2020.