Carrabassett Valley, ME – A Massachusetts teen who became lost on Sunday while skiing at Sugarloaf survived two cold nights in the woods of northwestern Maine by building himself a snow cave.
Nicholas Joy, 17, of Medford, Mass., was skiing with family on Sunday and failed to rendezvous with his father after taking separate runs from the resort's Timberline chairlift shortly before 1 p.m. Searchers with the Sugarloaf Ski Patrol, the Maine Warden Service, the U.S. Border Patrol and others spent Sunday afternoon and evening, and Monday searching for Joy.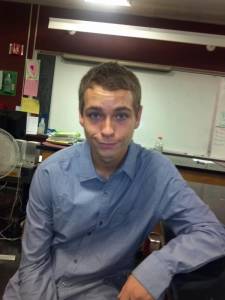 At around 9 a.m. local time on Tuesday morning, Joy followed the sound of snowmobiles to Caribou Pond Road, which runs along the west side of Sugarloaf Mountain to within a little more than a mile of the ski resort's summit. It was there that snowmobiler Joel Paul from Warwick, Mass., who was not part of the search party, spotted Joy.
"He built a snow cave,'' Maine Warden Service Lieutenant Kevin Adam explained to reporters at a press conference held later on Tuesday morning at Sugarloaf. "That was the right thing to do.''
Joy was transported to an area hospital for evaluation, but Adam indicated that other than being cold and hungry, Joy showed no obvious signs of distress. Paul told reporters that Joy told him that he used survival skills learned from television to construct the snow cave and line it with tree branches for warmth.
Sugarloaf officials released a statement that read, "We're extremely thankful that the search and rescue effort over the past three days has had such a happy outcome, and we would like to extend our heartfelt thanks to all of the various agencies and volunteers who worked so hard, including but not limited to: Mahoosuc Rescue, Lincoln Search and Rescue (SAR), Franklin County SAR, Mercer Community Emergency Response Team, US Border Patrol, Maine Forest Service Rangers, SERE School, Wilderness SAR, Mount Desert Island SAR, DIRIGO SAR, Carrabassett Valley Fire and Rescue, Carrabassett Valley Academy, the Maine Warden Service, Sugarloaf Ski Patrol, and Joseph Paul, the snowmobiler who found Nicholas this morning."