Squaw Valley, CA – The 2013 Nature Valley U.S. Alpine Championships come to Squaw Valley March 20-24. This year's Alpine Championships will be the Sierra region's chance to see America's top skiers compete on U.S. soil as they gear up for next year's winter games in Sochi, Russia.
Competitions will be held in slalom, giant slalom, combined and super G for both men and women. U.S. downhill champions were already crowned in December at Copper Mountain in Colorado.
"Squaw Valley is an amazing example of how the longtime legacy of ski racing has fostered a culture that continues to motivate great athletes today," said Bill Marolt, USSA president and CEO. "Our U.S. Ski Team athletes and USSA clubs from around the country will find Squaw Valley to be an amazing host with a world-class venue and depth of experience to produce a great Championships."
The event will also be an opportunity for Squaw's Olympic gold medalist Julia Mancuso, Olympian Marco Sullivan and Olympic hopeful Travis Ganong to compete in a world-class event on home turf. Squaw Valley last hosted the U.S. Alpine Championships in 2002, which proved to be a great success for Squaw athletes. In 2002, Sullivan came in first in the super G and Mancuso came in third in the GS.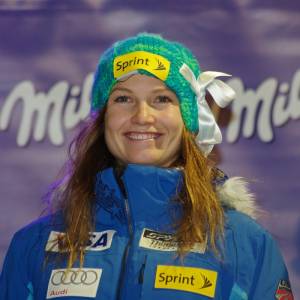 "We're absolutely honored to be hosting the 2013 U.S. Alpine Championships," said Andy Wirth, Squaw Valley's president and CEO. "Squaw has a very proud heritage of hosting the Winter Olympics and producing a great number of Olympians and world class athletes. We are excited to offer unique and challenging terrain for the competitions on what are some of the most spectator-friendly courses that the Alpine Championships has ever seen."
After a successful Audi FIS Alpine World Cup in Europe, the 2013 Nature Valley U.S. Alpine Championships will welcome World Championship medalists back to America including Ted Ligety, Mikaela Shiffrin and Mancuso.
"It's really cool to see all the great stuff happening at Squaw," said Mancuso. "To have U.S. nationals back just shows the commitment to racing and its roots here in Squaw Valley. It's nice to be able to stay home and race in my backyard – which I also consider to be the best resort in America – so I am psyched."
Mancuso upped her already impressive major championship medal total to eight with super G bronze at the Schladming, Austria World Championships on Feb. 5. Mancuso owns a record of 15 U.S. titles and is the defending giant slalom and super G champion.
Ligety captured gold during the February World Championships in super G, super combined and giant slalom to become the first man to win triple gold at a World Championships since ski legend Jean Claude Killy in 1968.
Teen phenom Shiffrin is the defending U.S. slalom champion and became the youngest American World Champion since Diann Roffe in 1985 when she took slalom gold at age 17.
2013 NATURE VALLEY U.S. ALPINE CHAMPIONSHIPS
Wednesday, March 20
Thursday, March 21
Women's giant slalom
Audi Ski Challenge
Friday, March 22
Men's and women's super G
Opening Ceremonies
U.S. Ski Team Autograph Session
Saturday, March 23
Men's slalom
U.S. Ski Team Day – Dawn Patrol and ProAm Race
Sunday, March 24