Queenstown, New Zealand – One Queenstown area ski resort will extend its season by a week, while another will call it quits a week early.
The Remarkables ski area will extend its opening dates for skiers and boarders to enjoy an extra week of snow time following snowfall over the last couple of weeks. Originally scheduled to close this weekend, The Remarks will now continue operating until Sunday, Oct. 6.
Meanwhile, snow conditions at Coronet Peak ski area have brought about an earlier closing date. Originally scheduled to close on Oct. 6, its final day will now be this Sunday, Sept. 29.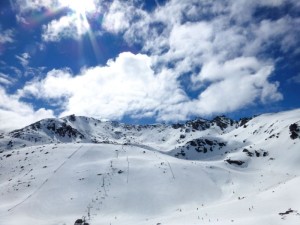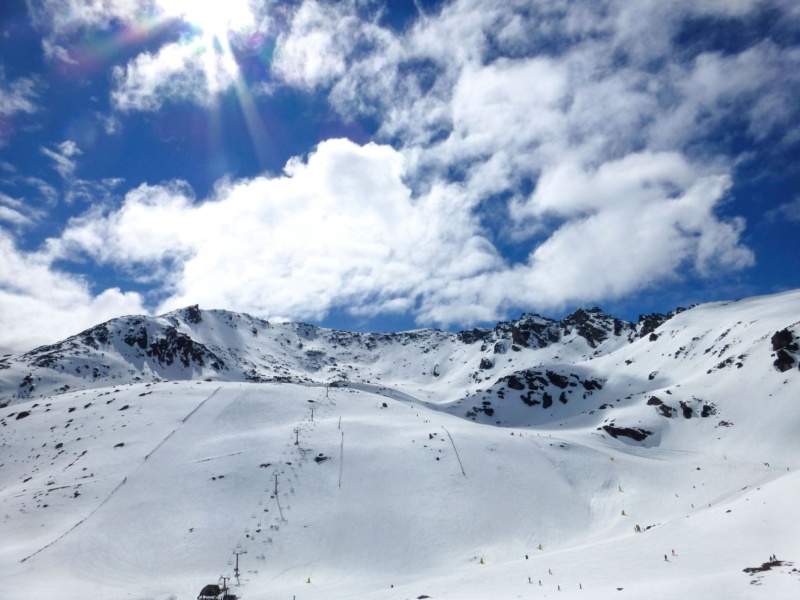 The Remarkables Ski Area Manager Ross Lawrence said that his resort great spring snow conditions with an upper mountain base of 125cm and 75cm on the lower slopes.
"The snow cover's still so good up here in our alpine environment and weather conditions are currently fantastic, warm and sunny," Lawrence said. "We've made the call to extend by a week which is great news for all our locals and visiting families over the New Zealand school holidays. All our main trails and all our terrain parks are still open and people are having loads of fun."
NZSki General Manager Sales and Marketing Craig Douglas said the decision to effectively switch around the closing dates of the two Queenstown mountains simply came down to snow conditions.
"Where possible we like to stick to our published closing dates to allow everyone to plan their season," he said. "Unfortunately as is always the case with Mother Nature, we can't predict exactly how the snow will fall. We'd hoped for another reasonable dump and some cold temperatures which would enable us to keep making snow and stick to Coronet's scheduled closing, but that just hasn't happened.  We're committed to offering our guests the best possible riding conditions at our ski areas and for the last week of the season. That will be at The Remarkables."
For the remainder of the 2013 season Coronet Peak and The Remarkables in Queenstown are offering people two days of recreational rental equipment free when they purchase two day lift passes.
Canterbury's Mt. Hutt ski area has already extended its snow season to October 13 to include the full two weeks of the October school holidays.
"With a snow base of more than 2 metres and further recent snowfall, we're expecting magnificent spring skiing conditions for the next two weeks at Mt. Hutt," said Douglas.