Salt Lake City, UT – Snowboarder Kaitlyn Farrington, who a year ago brought home the gold medal in halfpipe from the 2014 Olympic Winter Games in Sochi, has been forced to retire from competitive riding by a congenital back condition.
Originally from Bellevue, Idaho and now a resident of Salt Lake City, Farrington announced her retirement last week at the age of 25, citing congenital cervical stenosis, a degenerative spine condition.
Farrington had hoped to continue competing through the 2018 Olympics in PyeongChang, South Korea. She was diagnosed in October with the condition after she fell on the Hintertux glacier in Austria while on a photo shoot for Giro, one of her sponsors, and immediately lost feeling in her body from the neck down for about two full minutes.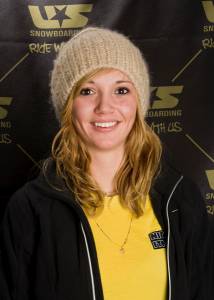 Upon her return to Utah, Farrington saw a spine specialist, Dr. Brandon Lawrence, who diagnosed the condition that she's had since birth via an MRI. Lawrence told her that she could never snowboard again, an outcome since reinforced by multiple second opinions, including U.S. Snowboard team physician Dr. Tom Hackett.
Farrington's spinal canal is narrower than normal, causing her spinal cord to be literally kinked. A disc herniation has also been diagnosed at her sixth cervical vertebra.
Farrington has indicated that she will nevertheless continue to snowboard, just no longer on a competitive level. She's already picked up season passes to two Utah resorts, Powder Mountain and Snowbird, as she tries to figure out what it means to be a professional snowboarder who can't compete.
"I am so thankful for my friends, family and sponsors for their support throughout this time," she said. "It's been an unbelievable run and I look forward to my next quarter century. Cheers to early retirement."