Idaho Springs, CO – For the past three years, Echo Mountain Resort has operated as a private ski racing training facility and the general skiing public was barred from riding its lifts. Now, the closest ski resort to most of the Denver Metro area will welcome the public once again.
Front Range Ski Club, which purchased the former Squaw Pass ski area in 2012, has announced public access to the 226-acre resort beginning on its scheduled opening date this winter of December 10. Lift tickets are priced at $49, with season pass prices starting at $159. Management will dedicate a new focus to beginning and developing skiers and riders, starting with a new Terrain Based Learning system.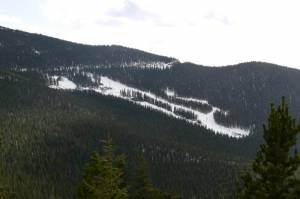 "We're very excited about this next chapter in Echo Mountain's evolution," said resort President Nora Pykkonen. "Our mountain is the ideal location for the thousands of non-skiing or -snowboarding Front Range residents who are looking for their first day on snow, but aren't ready to make the commitment of travel, time and expense the larger destination resorts require. We want to be that first stop on their journey to a lifelong love of snow sliding, and we want to make sure Echo is offering the best in beginner and family skiing experiences."
To prepare for its re-entry into public skiing and riding, Echo Mountain has hired Steamboat Springs native Jace Wirth as the resort's director of guest services, overseeing marketing, sales, ski school and alpine racing team departments. Wirth grew up racing for the Steamboat Springs Winter Sports Club, and later became a head coach for Eldora Mountain Ski Club where he was nominated for USSA's National Coach of the Year before spending the last few years leading the marketing team for Boulder-based Mountain Media.
"Jace's on-hill talents combined with his business acumen and leadership abilities make him a great addition to the management team and a perfect fit for Echo Mountain Resort," says Pykkonen. "We're extremely excited for him to help lead the re- opening of the area to the Front Range community this winter."
Echo will still host private race training beginning on November 1, until the mountain's public opening date in December. Private race training will thereafter take place on midweek nights and during the early morning hours on weekends.