Annecy, France – Be searchable! That is the message to all visitors at the French film festival High Five, set for today through Sunday in Annecy. Each screening begins with a short film from RECCO where the French snowboard legend Xavier De Le Rue and Austrian freeskier and film producer Sandra Lahnsteiner show what they bring to be searchable in case of an avalanche.
"There is never zero risk," De Le Rue says in the film. He and other professional athletes are aware that their "office" can be a dangerous place, so it doesn't mean they feel invincible and can take unnecessary risks. De Le Rue describes his work as an assembly of decisions, gears, situations and weather. All factors that when combines determine at the end of the day if you are safe or not.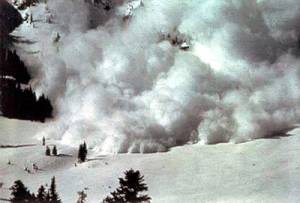 In collaboration with the French national avalanche association, ANENA, RECCO is bringing together the two iconic athletes to share their messages about avalanche safety. Both have extensive experience participating in ski and snowboard movies in areas with significant avalanche dangers. In their pursuit of the best runs and scenes safety comes first, something they often talk about when they meet their fans.
"We have been working with both Sandra and Xavier in the past and have seen their commitment to avalanche awareness," says Johan Sauer, Vice President of RECCO. "I'm certain that many young riders listen to what these two riders have to say about avalanches, snow safety and equipment, where RECCO is one part of the rescue system".
Lahnsteiner packs her backpack in RECCO's short film.  "I will always have my avalanche transceiver, ABS backpack, shovel and probe. And I'm quite happy my outerwear is supplied with a RECCO reflector as well. In the case of an avalanche I want to be searchable and get out alive," she says.
High Five is one of the biggest freeride film festivals in Europe with 45 films screened during three days. De Le Rue is appearing in the new Degree North and Lahnsteiner is showing a preview for her two-year movie project Shades of Winter III.