South Lake Tahoe, CA – Tahoe's Heavenly Mountain Resort has announced that Matt and Kim will headline the free Winter Ignite concert in Heavenly Village on Saturday, December 12.
The alternative dance duo from Brooklyn, N.Y. has been entertaining crowds with their high-energy performances since forming in 2004. Since their self-titled debut album in 2006, Matt and Kim have produced gold hit "Daylight" and top 30 hits "Let's Go" and "Get It."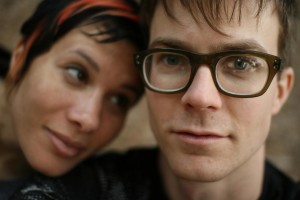 "Winter Ignite is taking on a whole new meaning this year, as we kick-off the 60th anniversary of the resort with one of the top-performing duos, Matt and Kim," said Pete Sonntag, Tahoe region vice president and chief operating officer. "The level of energy Matt and Kim bring to their shows perfectly aligns with the experience our guests have at Heavenly and in South Lake Tahoe."
Matt and Kim will rock the Heavenly Village as the culmination of Heavenly's Winter Ignite, Celebrating 60 Years at Heavenly event series, which spans two weekends, December 4-5 and 11-12 and includes on-mountain activities such as pop-up DJ Cat and Unbuckle après kick-off parties, as well as off-mountain events like the PEEK Nightclub after-party at Harrah's immediately following the concert, the Tahoe Adventure Film Festival, and the Warren Miller Annual Film Premiere.
Heavenly, which first opened on December 15, 1955, will celebrate 60 years of skiing and snowboarding in Tahoe throughout the 2015-16 ski and ride season and is slated to open for its 60th season on Friday, November 20.