Obergurgl, Austria – An avalanche swept down a mountainside in the Ferwall Valley, not far from the Austrian ski resort of Obergurgl on Saturday, catching a group of eight Dutch snowboarders and killing two victims.
The Dutch group was ascending on split boards when the large avalanche struck at an elevation of roughly 3,000 meters, breaking 600 to 800 meters wide and running 1000 meters long.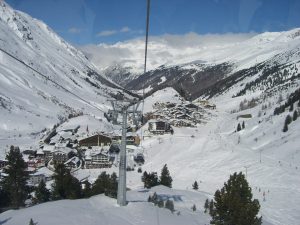 One unidentified male victim was a snow sports instructor from Zuid-Holland who lived in Munich. It took rescuers nearly an hour to extricate him, and he was pronounced dead at the scene.
The other victim is said to have been a 40-year-old British skier who died in an Innsbruck hospital on Sunday, although it is not yet clear if he was part of the Dutch touring party, one member of which remains hospitalized with serious injuries.