Truckee, CA – Northstar California Resort today announced that the Placer County Board of Supervisors voted 5-0 in favor of the Northstar Mountain Master Plan.  A roadmap for the next two decades, the plan is designed to help lengthen current guest stays and provide a wider, more diverse array of terrain offerings and recreational activities at the Vail Resorts-owned ski resort in North Lake Tahoe.
"Northstar would like to thank the Placer County Board of Supervisors, Placer County Planning Commission and numerous community stakeholders for their unanimous support of the Northstar Mountain Master Plan, our 20-year vision to provide a premier destination resort experience," said Nadia Guerriero, vice president and general manager at Northstar California. "We've worked diligently with our community partners for more than a decade to create a plan that meets the changing needs of the ski industry, while still focused on conservation priorities and community issues."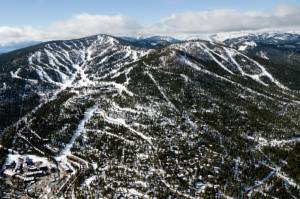 Plans call for increasing skiable terrain by more than 700 acres, including 293 acres of new groomed runs. Access to the Sawtooth Range will add expert terrain to improve Northstar's terrain balance, bringing skiable terrain to a total of approximately 3,870 acres. New lifts will improve the distribution of guests across the mountain, facilitating circulation while reducing congestion and crowding in higher-use areas on the mountain and on trails returning to the Village at Northstar.
Snowmaking coverage will be expanded, leveraging new and improved technological and energy efficiencies. On-mountain skier service site improvements will be implemented to provide additional seating, restrooms and enhanced food service.