Deep Creek Lake, MD – A bankruptcy court has given the owners of Maryland's only ski and snowboard resort a one-month extension on its deadline to submit a financial reorganization plan.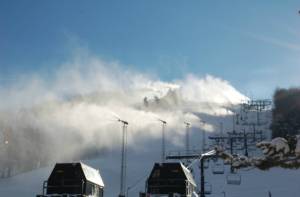 D.C. Development LLC, the owners of Wisp Resort near McHenry, had asked the U.S. Bankruptcy Court in Greenbelt, Md., for a two-month extension to today's deadline to submit its reorganization plan, arguing that it needed more time to negotiate with two unidentified potential buyers of the resort. The court on Thursday agreed instead to extend the deadline to September 10.
D.C. Development filed for bankruptcy in October. Facing over $23 million in debt, the company blames the decline in the housing market and a resulting slump in real estate sales at Wisp for its financial woes.