Petite-Rivière-Saint-François (QC), Canada – A volunteer mountain host was found dead on Sunday on the slopes of Quebec's Le Massif de Charlevoix.
Mario Bédard, age 56, was found several hours after being reported missing at the end of the day. Authorities surmise from the massive injuries sustained by the victim that he collided with a tree. Rescuers located the man alongside an intermediate run via GPS coordinates transmitted by his cell phone.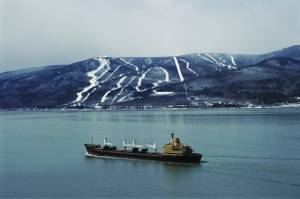 Bédard was transported to a hospital in nearby Baie-Saint-Paul, where he was pronounced dead Sunday evening.
An investigation into the incident by both the police and the provincial Worker Health and safety Board is continuing. An autopsy is scheduled for today. He was reportedly wearing a helmet at the time of the incident.
Bédard had served as a volunteer mountain host at Le Massif since 2003.