San Francisco, CA – Who said holiday skiing has to be expensive?
We can't think of merrier way to spend Christmas Day or a happier way to kick off the New Year than on the slopes. Liftopia, the largest online and mobile marketplace for lift tickets and other mountain activities, has launched its annual Christmas & New Year's Day Promotion featuring savings up to 72% off lift tickets when purchased in advance compared to walk-up window rates.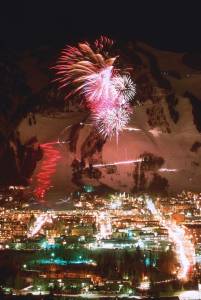 Even though they're smack dab in the middle of the busy holiday period, Christmas Day and New Year's Day are ideal times to go skiing and boarding. With people spending time off the slopes opening Christmas presents or nursing those hangovers from New Year's Eve there are fewer crowds, which means shorter lift lines, wide-open runs and more powder time. But unless you want to pay full price, the best deals are purchased as far as possible in advance.
Here are some examples of the savings that can be found on Liftopia for Dec. 25 and Jan. 1:
Caberfae Peaks, MI: one-day lift tickets starting at $9.99 (72% off)
Bolton Valley, VT: one-day lift tickets starting at $19.99 (59% off)
Ragged Mountain, NH: one-day lift tickets starting at $34.99 (56%off)
Anthony Lakes, OR: one-day lift tickets starting at $17.99 (49%off)
Snowbasin, UT: one-day lift tickets starting at $48.99 (45% off)
Smuggler's Notch, VT: one-day lift tickets starting at $39.99 (44%off)
Arapahoe Basin, CO: one-day lift tickets starting at $50.99 (43%off)
Jay Peak, VT: one-day lift tickets starting at $41.99 (42% off)
Mt. Abram, ME: one-day lift tickets starting at $14.99 (40% off)
Hoodoo, OR: one-day lift tickets starting at $28.99 (40% off)
Whiteface, NY: one-day lift tickets starting at $57.99 (35% off)
Snowshoe, WV: two-day lift tickets starting at $114.47 (35% of)
Homewood, CA: one-day lift tickets starting at $57.99 (34% off)
Mt. Hood, OR: one-day lift tickets starting at $49.99 (32% off)
Crystal Mountain, MI: one-day lift tickets starting at $45.99 (31%off)