Monarch, CO – The Chaffee Count Sheriff's Office is reporting that over the past two weeks they have received two separate calls of attempted sexual assault at Colorado's Monarch Mountain Ski Area.
In both cases the suspect rode the lift with the victims before following them down a ski run to a point where he then forced them into the trees and tried to sexually assault them. In the second incident the suspect pulled a handgun and fired the weapon in an attempt to coerce the victim to cooperate. In both instances the victims were able to escape, and each time the suspect fled the scene.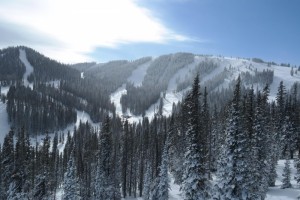 In both cases the victims were teenage girls preparing to get on the ski lift alone.
The suspect is believed to be a teenage Caucasian male, approximately 5'8" to 6'1", weighing approximately 140 pounds. He is believed to have red hair and potentially freckles on his face.
The Sheriff's Office reports that Monarch Mountain Ski Area and its management are cooperating fully in the investigation of these incidents.
The Chaffee County Sheriff's Office is asking for the public's help in identifying his suspect. If anyone has information in regards to these incidents they are asked to contact either Sergeant Andy Rohrich at (719) 207-0056, or Detective Claudette Hysjulien at (719) 239-1600.