Longmont, CO – Snow safety gear brand Ortovox is bring its Mountainwear collection to U.S. retailers this season.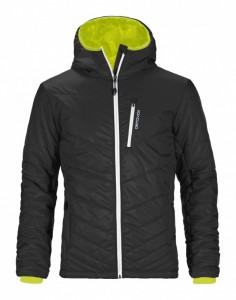 Ortovox Mountainwear is a full line of apparel ready for any mountain adventure, including hardshells, softshells, mid-layers, insulation, baselayers, accessories and lifestyle clothing. Each article of the collection integrates the use of wool, either Tasmanian-sourced merino or Swisswool as insulation, and is designed to perform for freeriders and winter backcountry travelers.
Based in Germany, Ortovox has sold its Mountainwear collection across Europe since 1988. Newly distributed in the U.S. market, the line is now on the shelves of U.S. retailers, along with the company's backpacks, avalanche rescue gear and safety equipment. The company is famous for releasing the world's first dual frequency avalanche transceiver 35 years ago.