Wildwood, MO – Ski resort owner and operator Peak Resorts, Inc. on Friday announced that its board of directors appointed David W. Braswell, Esq., as a member of the board and as a member of the nominating and corporate governance committee. Braswell is replacing Michael Staenberg, who resigned from the board effective February 3 for personal reasons.
Braswell is a St. Louis-based partner with Armstrong Teasdale LLP. He has extensive corporate and securities law experience advising a wide range of clients from emerging businesses to Fortune 500 companies. His practice includes serving as lead counsel to corporations and their boards of directors, providing guidance on compliance issues, and helping them shape and execute their strategic plans and operational goals.
Peak Resorts owns and operates a number of ski resorts in the Eastern and Midwestern U.S., including: Attitash, Crotched Mountain and Wildcat, N.H.; Mount Snow, Vt.; Hunter Mountain, N.Y.; Jack Frost/Big Boulder, Penn.; Alpine Valley, Boston Mills/Brandy Wine and Mad River Mountain, Ohio; Paoli Peaks, Ind.; and Hidden Valley and Snow Creek, Mo.
"David's experience makes him an ideal fit for our board. We are looking forward to his contributions as we implement our road map for growth," commented Tim Boyd, president and chief executive officer of Peak Resorts, which purchased Hunter Mountain just this past fall. "We continue to see the overnight and day-drive segments of the market as offering opportunities for organic growth, resort development and further acquisitions."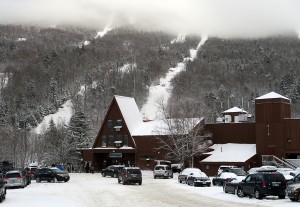 With the company's ski resorts all located in the East and Midwest, it's been a tough winter thus far for Peak Resorts.
"This year's ski season continues to develop from its warm start," said Boyd. "We experienced very strong activity across the entire 14-resort portfolio in the second half of January, reflecting pent-up demand and the improved weather conditions. Now we are looking forward to an excellent Presidents' Day holiday across all of our resorts, but particularly in the Northeast, where many schools close for a full week for this holiday."
Boyd also indicated that much as some other ski resorts have done, Peak Resorts is turning to the EB-5 investor visa to provide further investment in the company and additional cash flow. Created by Congress in 1990, the EB-5 provides permanent U.S. residence for an investor (and spouse and dependents) who contributes at least $1 million (or $500,000 in a Targeted Employment Area) towards a commercial enterprise, with that investment creating or retaining at least 10 full-time jobs. Boyd indicated on Friday that Peak Resorts anticipates that the United States Citizenship and Immigration Service will approve the company's first EB-5 visa applicant "in the near future."