Los Angeles, CA – At age 39, ski racer Bode Miller is already the oldest U.S. Olympic Alpine skier in history. He sees the 2016-17 season as his last chance to stage a comeback on the World Cup circuit…and he doesn't want to try it on Head Skis.
Miller has filed a lawsuit against Head in federal court in Los Angeles, asking the court to void the restrictive covenant in his termination agreement with his previous equipment sponsor that prevents him from racing on Bomber Skis, for which Miller is now a brand ambassador.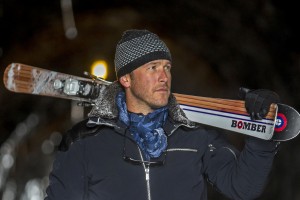 In the complaint filed on Monday, Miller asserts that the upcoming winter provides the "last real opportunity to competitively compete in the World cup racing circuit and attract lucrative endorsements needed to provide for his family."
Miller terminated his contract with Head in May 2015, following a season-ending injury in February of that year in which he severed a hamstring tendon. Upon learning of his planned comeback this winter, Head threatened to sue Miller if he raced on any skis other than Head.
Update Sept. 19, 2016 9:30 a.m. MDT:
Head released a prepared statement in response to Miller's lawsuit, indicating that in 2015 it honored Miller's request to terminate his contract with the ski maker a year ahead of schedule, with the understanding that he was retiring from ski racing and would not return, so that he could pursue a financial relationship with Bomber Skis. "Bode Miller agreed to this as is stipulated in the termination agreement. Notwithstanding the terms of the termination agreement, Bode Miller recently announced that he would breach this agreement. Head will be seeking to have Bode honor his contractual commitments and is fully behind him skiing competitively this season, on Head skis, as he is obligated to do," the statement reads.
"I am truly very disappointed to see that Bode has no intention to honor his word and that he intends to breach our agreement to that effect," Head chairman and CEO Johan Eliasch added to the statement. "We will take every action to enforce our rights against Bode. That said, Head would welcome Bode's return to World Cup racing, but it has to be on Head equipment."
In recent months, Miller has also announced a new relationship as the third named equity partner U.S.-based performance outerwear and apparel brand Aztech Mountain. In addition to holding an equity interest in the company, Miller will assume the role of Chief Innovation Officer and serve as the face of the company's autumn/winter 2016 ad campaign.
The Alpine World Cup ski racing season kicks off in late October.