Westford, MA – Officials with the Westford Police Department, the U.S. Occupational Safety and Health Administration (OSHA) and the Middlesex County district attorney's office are presently on scene at Nashoba Valley Ski Area in northeastern Massachusetts, investigating what appears to be the scene of a fatal industrial accident.
Investigators appear to be focusing on a wooded area near the ski area's mechanical building.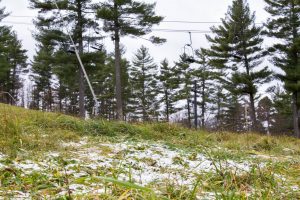 The victim is said to be a 70-year-old man from Townsend, Mass., and that the cause of death does not appear to be suspicious. No further details have yet to be released by officials, and ski area owner Al Fletcher has told media outlets that he and his staff are cooperating with investigators. The victim's identity is being withheld pending notification of next of kin.
Nashoba Valley is not yet open for skiing or riding this winter.