Whistler (BC), Canada – The BC Coroners Service has confirmed the death of a 27-year-old snowboarder on Blackcomb Mountain on Saturday, just the fourth day of the Canadian resort's new winter season.
The unidentified man was found unresponsive in the gladed Arthur's Choice run on Blackcomb shortly after noon on Saturday.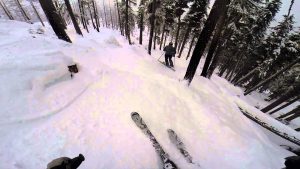 Officials with the Coroners Service indicate that the death appears to have been the result of an accident, and not an avalanche. A bystander initiated CPR on the victim until ski patrollers arrived at the scene, where the man was pronounced dead.
No further details were available at press time.