Alta, WY – Rescuers are continuing to search for a missing snowboarder near Wyoming's Grand Targhee Resort.
Lee Kidd, 34, of nearby Driggs, Idaho, has been missing since Friday. He was employed in the ski area's kitchen services.
Kidd's season pass was last scanned at 10:45 a.m. Friday when he loaded Targhee's Dreamcatcher lift. Witnesses indicate that he was last seen bound for Mary's Nipple, an avalanche-prone, cliff-ridden sidecountry area near the resort.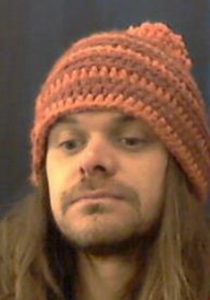 Lieutenant Tom Combs of the Teton County Sheriff's Office indicates that Search and Rescue and Grand Targhee Ski Patrol covered a lot of terrain with no signs of the man. Efforts have been hampered by snowy, windy conditions that have erased tracks and grounded helicopters. An avalanche beacon and shovel were found in the bedroom of his Driggs home.
The sheriff's office asks that anybody who has had contact with Kidd please contact them at (307) 733-2331 and ask to speak with to one of the detectives.