Brighton, UT – A 35-year-old Utah snowboarder,who is presumed to have collided with a tree at Brighton Resort on Sunday, has died.
Markus Erich Fritz of Millcreek has been identified as the accident victim. Fritz was riding with a friend and had gotten some distance ahead. The friend came upon Fritz's helmet lying in the snow, and upon further inspection found Fritz nearby, unconscious and unresponsive.
Officials with the Unified Police Department of Greater Salt Lake presume that from the facial injuries, Fritz likely hit a tree.
Fritz was airlifted to Intermountain Medical Center in Murray, where he died as a result of his injuries sustained in the collision.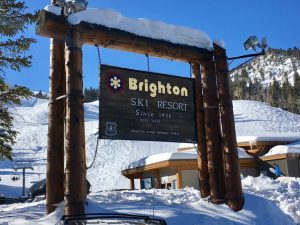 A GoFundMe.com page has been set up for Fritz' survivors to help with funeral and memorial costs.
"Our beloved father, son, brother, and friend Markus Erich Fritz, or known by most people as 'Fritz' tragically passed away yesterday due to injuries from a snowboarding accident at Brighton Ski Resort," the page reads. "Fritz was the father of two boys, Jeramy and Ryder. He loved his kids, snowboarding, boating, and being surrounded by all the people he loved. Fritz was loved by many people and we would all like to be able to give him the best."
Shortly after Fritz' evacuation from Brighton, rescue helicopters were called back to the Utah resort to evacuate a female in her early 20s who was also reported to have hit a tree in a second unrelated incident on Sunday. She was treated for non-life threatening head and hip injuries, according to Unified Police Department officials.