Rock Springs, WY – Authorities in Wyoming are investigating the death of a 37-year-old snowboarder while he was being towed by an ATV.
Sweetwater County Sheriff Mike Lowell and County Coroner Dale Majhanovich both indicate that deputies were dispatched at about 1:51 p.m. Wednesday to a location on Moses Drive, north of Rock Springs, "in reference to a male subject who had wrecked on a snowboard while being towed behind a side by side (ATV)."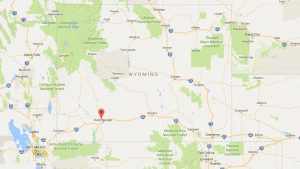 When they arrived, deputies encountered the victim, Brandon Adamson, of Reliance, Wyo., being treated by Sweetwater Medics emergency responders. Adamson had suffered severe head injuries and was transported by ambulance to Memorial Hospital of Sweetwater County in Rock Springs, where he was declared dead.
Nearby was a 2015 Polaris side-by-side ATV, and, on the ground, a dark snowboard.
Deputies interviewed 49-year-old Marshall Whitney, who said he'd been driving the side-by-side, and Max Bozner, 43, who had been a passenger. The men confirmed that they'd been towing Adamson on the snowboard behind the side-by-side with a yellow rope on the snowy streets when he fell off and sustained his injuries.
Reports on the mishap are being forwarded to the Sweetwater County Attorney's Office for review.