Jackson, WY – A 26-year-old fell 1,400 vertical feet to his death on Wednesday while skiing a couloir in Grand Teton National Park in Wyoming.
The body of John "Jack" Fields Jr., of nearby Jackson, was recovered by park rangers at around 6 p.m. on Wednesday on South Teton Mountain. Fields was skiing the Amore Vida Couloir with three companions when his friends watched him fall and slide out of sight. Fields' friends remained atop the chute and called for assistance.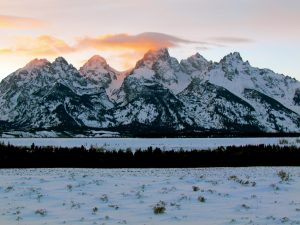 Authorities dispatched a helicopter to the scene, and the helicopter's crew spotted Fields before landing at nearby Snowdrift Lake. Rescuers then proceeded to the area on foot and pronounced Fields dead at the scene. He had apparently slid into an unnamed couloir between the Amore Vida Couloir and the southeastern face of South Teton.
As Fields' body was being recovered via a helicopter long-line operation, his companions hiked 1,300 vertical feet back to the summit of South Teton and safely descended to the trailhead via Garnet Canyon.