Courmayeur, Italy – An avalanche in an off-piste area of Courmayeur, in northwestern Italy south of Mount Blanc, killed three skiers on Thursday.
Five others were injured among an estimated 20 skiers who were caught by the slide, most of whom were reportedly wearing airbag packs. The victims are said to be of German, Belgian and Italian nationality, although only the Italian victim — Federico Mighetto, 35, of Turin — has thus far been identified.
The three most seriously injured skiers were airlifted to an area hospital in the Aosta Valley.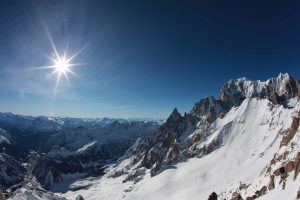 The fatal avalanche broke from a wind-loaded chute in the area of the Plan de la Gabba lift in Val Vény at around 1 p.m. local time. Avalanche conditions in the area on Thursday were rated at three on the European five-point scale. Weather conditions in the area were sunny and abnormally warm this week.
A second nearby slide two hours later at Colle San Carlo, also known in French as Col d'Arpy, raised alarm bells, but the local rescue organization Soccorso Alpino later verified that no one was caught up in that second avalanche.