Nederland, CO – An Air Force Senior Airman assigned to the 566th Intelligence Squadron at Buckley Air Force Base in Colorado died following a snowboarding accident on Tuesday afternoon at Eldora Mountain Resort.
The 24-year-old victim — Tien Tran of Keaau, Hawaii — lost control and struck trees lining Eldora's expert Muleshoe ski run. High winds kept a medical helicopter grounded, and Tran died just as an ambulance prepared to transport him to an area hospital.
The Boulder County Sheriff's Office indicates that Tran was wearing a helmet at the time of the incident.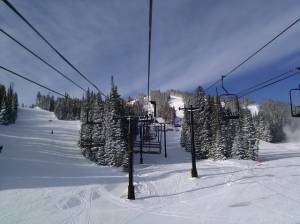 "Eldora Mountain Resort is saddened to announce that there has been a guest fatality at the ski area today," the resort said in a statement released on Tuesday. "The Eldora Ski Patrol confirms that this patient was treated with a well-coordinated medical response, including multiple agency support, starting with EMR Ski Patrol, American Medical Response and Nederland Fire Department."
"The death of Airman Tran is a tragic loss for the Air Force and the intelligence community," Lt. Col. Chandler Atwood, commander of the 566th intelligence squadron, indicated in a statement. "The squadron is coming together as a family in this difficult time, and we're ensuring resources are available for the family, friends and co-workers."