Lake Wanaka, New Zealand – All eyes will be on 100% Pure New Zealand Winter Games for the first FIS freeski and snowboard slopestyle events since the International Olympic Committe's (IOC) announcement last week that the 2014 Sochi Winter Olympics will include slopestyle for both skiing and snowboarding.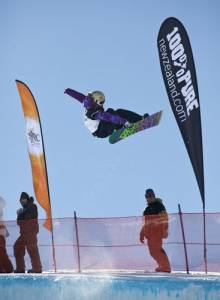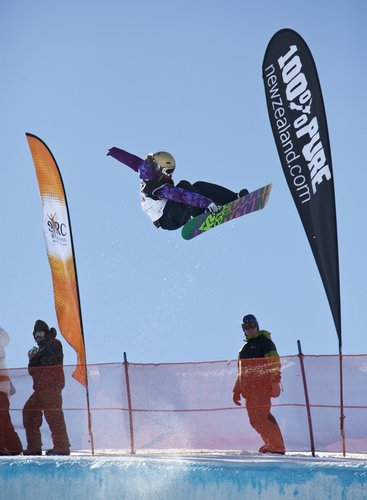 100% Pure New Zealand Winter Games will feature some of the world's top freeskiers and snowboarders who now have the added incentive of starting their campaign for the 2014 Olympics. These include New Zealand athletes, Wanaka freeskier Jossi Wells who was the 2010 overall World Champion, and Ohakune's Shelly Gotlieb who was on the podium at the 2011 World Championships and is ranked amongst the top five in the world in snowboard slopestyle.  Byron Wells, Jossi's younger brother, is ranked in the top 10 in the world.
New Zealand played a key role in ensuring a positive outcome for the addition of slopestyle. Snow Sports NZ, in conjunction with Winter Games NZ, staged the first-ever FIS ski slopestyle competition during the FIS Snowboard & Freestyle Junior World Championships. It was this event that played a major part in gaining IOC approval for slopestyle.
"We are absolutely thrilled with the news," said Arthur Klap, CEO of Winter Games NZ. "New Zealand is very strong in these disciplines and we can expect to see the best in the world joining our athletes here in New Zealand for these groundbreaking slopestyle events."
100% Pure New Zealand Winter Games' link to the Olympics is further strengthened with two key officials from Sochi attending the event. Aleksandra Savilov, manager of the Sochi snowboard and freeski venue, and Alexander Adamyants, Sochi snowboard sports manager, will use Winter Games NZ to gain additional experience in their roles.
Both Winter Games NZ slopestyle events take place at Snow Park NZ, near Lake Wanaka, with freeski slopestyle taking place on August 15 and snowboard slopestyle taking place on August 21.
Slopestyle is a judged sport in which athletes perform acrobatic tricks while making their way down a mountain course with a variety of features that include jumps, straight or rainbow-shaped rails and boxes or platforms. Its inclusion in the Olympics will provide an opportunity for the sport and its athletes to be showcased to a massive global audience, along with freeski halfpipe which is also included as an Olympic sport for the first time in 2014.
100% Pure New Zealand Winter Games takes place from August 12-28, 2011 and features 22 snow and ice sports over 38 events and involving 1,000 elite athletes from 50 nations. The 16-day long Games also include a full Downtown Sessions festival program featuring films, live music and entertainment and rail jam extravaganzas in Queenstown, Lake Wanaka, Dunedin and Methven. The on-snow competition will take place at Coronet Peak, Cardrona Alpine Resort, Snow Park NZ, Snow Farm and Mt. Hutt with the ice sports taking place at Naseby and Dunedin.