Park City, UT – Ron Steele, formerly Vice President of Sales and Marketing for Rossignol USA, has been promoted to President of Group Rossignol North America. The change comes with the news that Tim Petrick has resigned from the role he has held since January 2011 to return to K2.
"I would like to thank Tim for the work he has done on behalf of all the Rossignol brands since joining us in June 2009 as Global VP of Marketing and Sales, and particularly for his efforts as President of North America over the past 20 months," said Bruno Cercley, President and CEO of Group Rossignol's worldwide operations.  "We have great momentum with all our brands and they are poised to continue this growth with Ron Steele's leadership.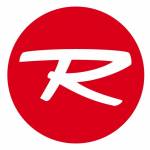 Steele is well known in the winter sports business, having succeeded in many capacities for more than 35 years.  He began his career as an Olympic athlete, jumping for the U.S. team in the 1972 Olympics and as a member of the US Ski Team from 1972-1977. Steele went on to work in retail at a local specialty ski shop while attending the University of Utah. He was originally hired by Rossignol in 1978 as an Alpine Technical Representative.  From those early days, Steele went on to become VP of Marketing and Sales for the Group, guiding Rossignol through its success in alpine skis, boots, bindings, nordic equipment and snowboards.
"We are very excited to have Ron Steele take over responsibility for North American operations," Cercley added.  "Ron has a wealth of experience in all categories, excellent relationships with our retail partners, and is well respected by the team in Park City, as well as at our headquarters in Moirans, France.  I am confident he will build upon the success we are seeing throughout North America."
"I am humbled and honored to be selected as the President of Rossignol's North American operations," said Steele.  "We are stewards of some of the best known, most iconic brands in the winter sports business, and I look forward to continuing to work with all our retail partners in my new capacity. The North American team is extremely strong, and I am looking forward working alongside everyone, especially Jim Hunter, our CFO, VP of Operations and 34 year veteran of our company."
The Rossignol Group distributes Rossignol, Dynastar, Lange, Look and Kerma alpine, nordic and snowboard equipment throughout North America.