Gargellen, Austria – Sometimes you can go from not enough of a good thing to too much in the blink of an eye.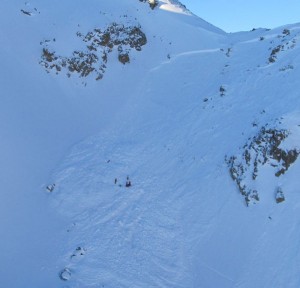 A few short weeks ago, European ski resorts were fretting a snowless Christmas holiday period.  Now that snow has finally arrived in the Alps, resorts are dealing with snow stability issues that resulted in an avalanche that killed two U.S. Ski Team prospects in Austria on Monday. Today officials are reporting a second deadly skiing avalanche in Austria on Monday that killed a 48-year-old Italian man.
The unidentified victim was reported missing by his wife after he failed to return from a solo day of ski touring in Gargellen in the Montafon valley, near the Swiss border. Authorities used a helicopter with infrared heat sensing imagery before calling off the search until morning.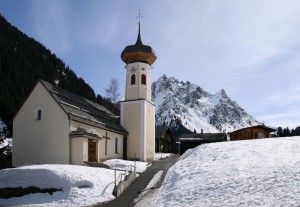 Searchers located the man at around 8 a.m. on Tuesday beneath two feet of avalanche debris on the side of the 8,570-foot Madrisajoch. Authorities believe that the man triggered the massive avalanche himself.
Avalanche danger on Monday in the region was rated at a 3 on a scale of 1 to 5, which equates to the North American rating of "considerable."
Elsewhere in the region, across the border near the Italian town of Brunico three more victims were reported buried by an avalanche on Monday afternoon.  Reports indicate that one person perished in the Brunico slide and the two others were successfully rescued with injuries.