Snowmass, CO – Related Companies is selling its long-stalled redevelopment of the base village at Snowmass to East West Partners.
How things got to this point is a convoluted tale. New York-based Related acquired the Snowmass project in 2007 from Intrawest, the developer first chosen by Aspen Skiing Co. in 2001. At that time, East West was reportedly competing with Intrawest to purchase the Snowmass development rights.  Related defaulted on its construction loan and the properties went into foreclosure in 2010. Lenders took possession in 2011, before Related bought the properties back from its creditors in 2012.
The signing of a letter of intent for Snowmass' remaining developable base area property was announced by both commercial real estate developers last week. The purchase price was not disclosed. Private equity firm KSL Capital Partners is joining with Avon, Colo.-based East West in the acquisition.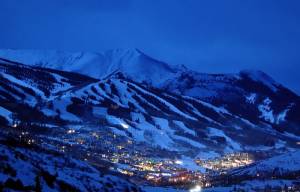 "East West and KSL will assume the role of master developer and will oversee all development phases and responsibilities for the project, which include the next phase of the Viceroy," the entry building and its immediate neighbor (known as lot 3), and the undeveloped lots slated for future projects, according to a Related Companies press release.
Aspen Skiing Co. officials indicate that they still intend to purchase Snowmass lot 2 to construct a Limelight Hotel adjacent to the gondola beginning this spring, subject to local approvals.