Valfréjus, France – An avalanche in the Savoie region of France swept down upon a contingent of French military ski training in the Alps on Monday, killing five servicemen and injuring at least two others.
The 51 members of the 2nd Foreign Engineer Regiment of the French Foreign Legion were backcountry skiing when the incident caught the group by surprise, according to police. The group involved specializes in mountain warfare and has extensive skiing experience. All were reportedly wearing avalanche beacons.
The avalanche struck at 1:50 p.m. local time, and was reportedly triggered at an elevation of 8,500 feet in an area popular with backcountry skiers and not particulary known for avalanche risk.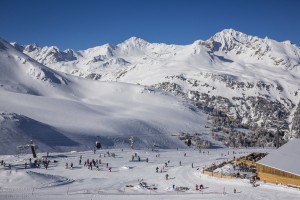 Rescue operations are still underway at the scene, including five rescue dogs and three helicopters. The nearby ski resort at Valfréjus closed its slopes following Monday's incident.
Monday's deadly slide follows an avalanche in nearby Les Deux Alpes last week that killed two high school students and a Ukrainian national. In 2012, an avalanche struck five Foreign Legionnaires training in the Alps, killing one.