Vancouver, Canada – Ski resort operator Intrawest Corporation today announced that the proposed sale of the company Fortress Investment Group LLC has been approved by Intrawest securityholders. At the special meeting of Intrawest shareholders and optionholders held this morning, the sale was approved by more than 99.9 per cent of the securityholders voting.
Intrawest's holdings include the ski and snowboard resorts of Whistler Blackcomb and Panorama in British Columbia, Tremblant in Quebec, Vermont's Stratton Mountain, Copper Mountain in Colorado, Snowshoe in West Virginia, and New Jersey's Mountain Creek, among others. The proposed sale price is listed as $2.9 billion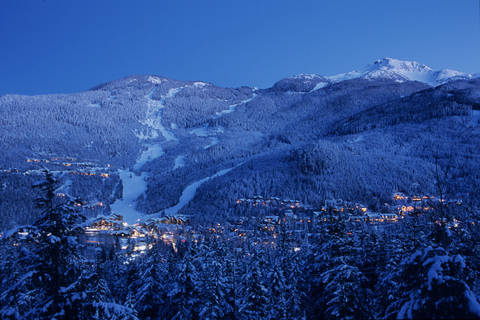 The sale of ski resort operator Intrawest Corporation was approved by its shareholders today. The company's holdings include Whistler Blackcomb in British Columbia, pictured here.
(photo: Whistler Blackcomb/Insight Photography)
The closing of the transaction remains subject to court approval in
Canada as well as satisfaction or waiver of other conditions specified in the Arrangement Agreement entered into on August 10, 2006, including approval by the Ministry of Industry under the Investment Canada Act. Subject to such regulatory approval being obtained, an application for final court approval is scheduled to be heard by the British Columbia Supreme Court on October 24,
2006. If court approval is obtained and the other conditions to closing are satisfied or waived, the transaction is expected to close on October 25, 2006, after which all Intrawest shareholders will be entitled to receive U.S.$35.00 in cash for each Intrawest common share.